Welcome to Uncertain , Texas
What's in a name? The whole history of a town whose remote beginnings reflect the nature of the place, a place of exotic beauty, deep secrets, the haunts of wildlife where those who need respite for their souls can find harmony and peace. Uncertain, along the shores of Caddo Lake has, for over a hundred years, provided a means for launching into another world–a fishing hole, a cathedral of cypress, a paradise of the past.
Nestled in the one of a kind Caddo Lake, Uncertain boasts a close proximity to many beautiful attractions and locations, including Caddo Lake State Park, Caddo Lake National Wildlife Refuge, Jefferson, Texas, Marshall, Texas, Shreveport, L.A. and more.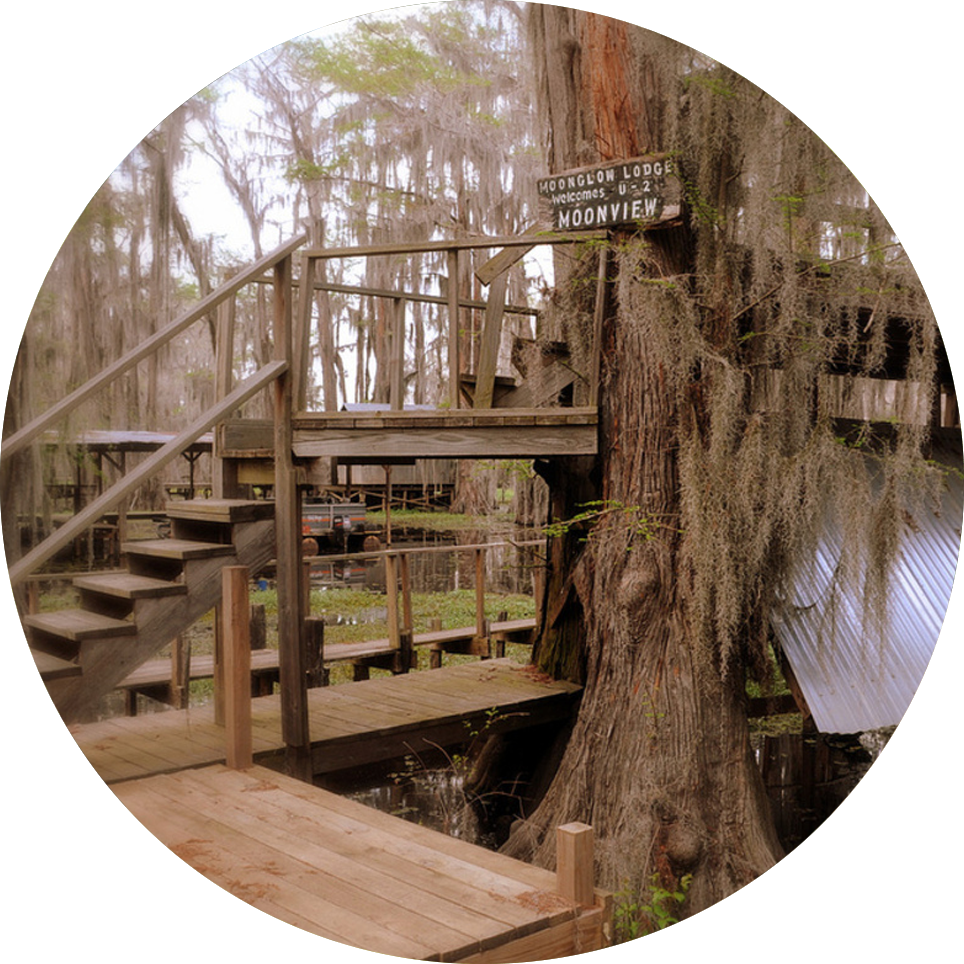 Not sure where to stay? We can definitely help. We've gone ahead and created a list of available lodging near Uncertain, Texas that will be sure to give you the true Uncertain experience.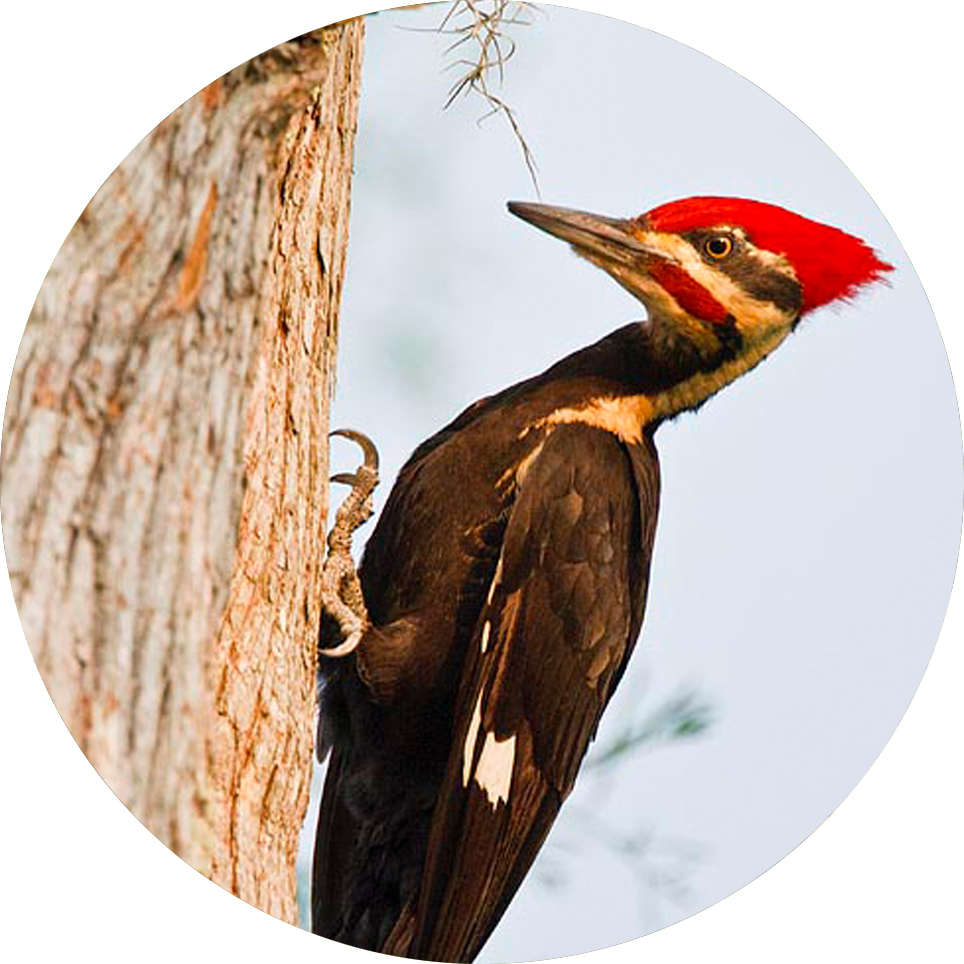 We sure know what to do in Uncertain! Uncertain offers activities and events for many interests such as fishing & hunting, boating, unique food destinations, and of course, relaxing!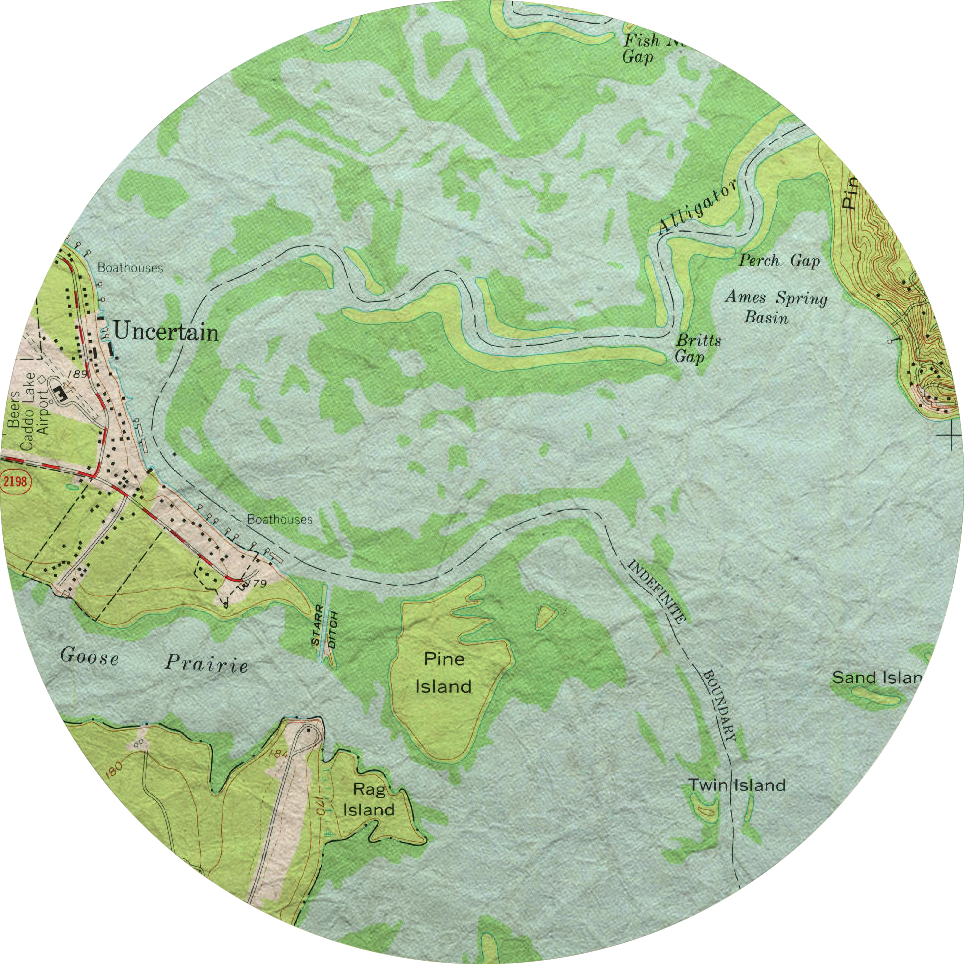 Finding Uncertain can leave a lot of people feeling...uncertain. For many this is a positive! To ensure that you can find your way to our neck of the woods we've compiled some directions to help you out.
Don't Leave Uncertain Without Seeing Caddo From The Water!
                                                                                                              PUBLIC HEARING NOTICE
                                                                                                                  CITY OF UNCERTAIN
                                                                                     TEXAS COMMUNITY DEVELOPMENT BLOCK GRANT PROGRAM
The City of Uncertain will hold a public hearing at 5:30 p.m. on Friday, January 29, 2021, by Zoom meeting, regarding the submission of an application to the Texas Department of Agriculture for a Texas Community Development Block Grant Program (TxCDBG) grant. The purpose of this meeting is to allow citizens an opportunity to discuss the citizen participation plan, the development of local housing and community development needs, the amount of TxCDBG funding available, all eligible TxCDBG activities, and the use of past TxCDBG funds. The City encourages citizens to participate in the development of this TxCDBG application and to make their views known at this public hearing. Judye Patterson is inviting you to a scheduled Zoom meeting. To join the Zoom Meeting, please click on this link, https://us02web.zoom.us/j/88919118503?pwd=T3F5OFB5SVVhRzFNNTM1KzJTNjZpZz09, use One tap mobile +13462487799,,88919118503#,,,,*827253#, or Dial by your location 1-346-248-7799. Meeting ID: 889 1911 8503, Passcode: 827253. Citizens unable to attend this meeting may submit their views and proposals to Judye Patterson, Mayor, at City Hall. Persons with disabilities that wish to attend this meeting should contact City Hall to arrange for assistance. Individuals who require auxiliary aids or services for this meeting should contact the City at least two days before the meeting so that appropriate arrangements can be made. Para más información en español, comuníquese con Judye Patterson al (903) 789-3443 or (214) 763-0986.     
                                                                                                   NOTICE OF GENERAL ELECTION
                                                                                                   (AVISO DE ELECCION GENERAL)
To the registered voters of the City of Uncertain, Texas:
(a los votantes registrados del Ciudad de Uncertain, Texas:
Notice is hereby given that the polling places listed below will be open from 7:00 a.m. to 7:00 pm., on May 1, 2021, for voting in a general election to elect three (3) Alderman.
(Notifiquese, por las presente, que las Casillas electorales citadas abajo se abriran desde las 7:00 a.m. hasta las 7:00 p.m. el 1st de Mayo de 2021 para votar en la Eleccion General para elegir tres (3) Concejales.
LOCATION OF POLLING PLACE
(DIRECCION DE LAS CASILLAS ELECTORALES)
                                                                                                                Uncertain City Hall
                                                                                                                199 Cypress Dr.
                                                                                                                Uncertain, TX 75661
Early voting by personal appearance will be conducted each weekday at Uncertain City Hall
(La votacion adelantada en persona se llevara a cabo de lunes a Viernes en Uncertain City Hall)
                April 19, 2021 through April 23, 2021; 8:00 a.m. – 4:00 p.m.
                April 26, 2021 through April 27, 2021; 7:00 a.m. – 7:00 p.m.
                19 de abril de 2021 hasta el 23 de abril de 2021; 8:00 a.m . – 4:00 p.m.
                26 de abril de 2021 al 27 de abril de 2021; 7:00 a.m . – 7:00 p.m.
Issued this 22nd day of January, 2021.
(Emitida este dia 22 de enero, 2021.                                                                                                     __Judye K. Patterson______________________
                                                                                                                                                                     Signature of Mayor (Firma del Alcalde) .
Harrison County's & the City of Uncertain's Coordinated Corona Virus Response
There has been a coordinated effort between Harrison County, City of Marshall, the Marshall-Harrison County Health District, Christus Good Shepherd Medical Center-Marshall, other local authorities (including the City of Uncertain,) and health officials. The intent is to highlight prevention measures and to provide more sources of information. Following is some information to help protect you:
Practice

excellent personal hygiene habits

, including handwashing, coughing into tissue or elbow, avoid touching eyes, nose or mouth. Regularly clean "high touch" surfaces like doorknobs, light switches, table tops, etc. MASKS REQUIRED in public places within the City of Uncertain.

Stay away from people who are ill

, especially if you are 60 or older or have underlying health conditions such as diabetes, heart disease, lung disease, or a weakened immune system.
Avoid mass gatherings. Groups of 10 or less only with social distancing of 6 feet.
Stay home when you are sick.

Work from home if possible, especially if you are sick or others may be sick at your workplace. If you think you've been exposed, protect your family, neighbors, and others and

self-isolate

.
Do not go to the emergency room unless essential. If you have symptoms like cough, fever, or other respiratory problems,

contact your regular doctor first

. If you think you have the corona virus,

contact your doctor on the phone

prior to arrival at the doctor's office.
Stay informed and use the following sites:
https://www.dshs.state.tx.us/coronavirus/
https://mynethealth.org/services/public-emergency-preparedness/coronavirus
https://www.cdc.gov/coronavirus/2019-ncov/index.html
Marshall-Harrison County District 903.938.8338 (or) 1.866.310.9698
There will be many people that have the corona virus for only a day or two, completely recover, and never even know what it was. While this is a serious issue, don't become fearful. Please use the guidelines above and treat this as if you're avoiding the flu. Even if you have some of the identified symptoms but have no known exposure, you are likely not a candidate even to be tested.
If we have the corona virus in our county, we have protocols in place to take care of the patient.
Harrison County and cooperating agencies will continue to closely monitor this issue. If an outbreak occurs, we will respond as necessary to protect our residents. Right now, we are asking everyone to use good judgement and help to prevent this from occurring.